It's that "Hoppy" time of year and Spring is in the air, so we are going to make felted Easter eggs.
What you will need:
Foam Pad
Wool roving
Felting needle
To start you will need a clump of roving. If you are unsure how much wool you will need, start small. You can always add more woll. Lightly pull the roving apart.
Never cut the wool! You know how long hair gets tangled, but short hair does not? Think of your wool as long hair and learn to love the tangles. BTW- Tangled is a cute little movie.
Fluff the wool by pulling the layers lightly.
Next, roll the roving into a tight, round barrel shape. As you are rolling tuck in the ends.
Needle the surface of the rolled-up wool. Always insert the needle straight down and pull straight up. In other works, in and out. Since the felting needle is extremely thin, it is very easy to snap. The needle is also VERY sharp, so watch your fingers.
Here are a couple of extra friends.
It's so much more friendly with two.
Winnie the Pooh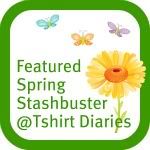 •