Round 3 of the Crazy Cooking Challenge
Mashed Potatoes
While searching around for the best bloggy
Mashed Potato recipe we knew we wanted
had the perfect recipe.
And with a name like Blissfully Delicious,
Our hot creamy mashed potatoes are full of, garlic, sour cream, butter, and seasoning.
But after sitting in the fridge they loose some of their yumm factor.
We did make a few additions to
Blissfully Delicious'
recipe by adding
crumbled bacon and shredded cheddar cheese.
** Little BIG tip**
Make extra because this is one recipe that you will want
left-overs.
3 cups stiff seasoned mashed potatoes (preferably cold)
1/2 cup of sliced green onions
1. Let cold mashed potatoes stand at room temperature for 30 minutes.
2. Stir in the eggs, onions, cheese and bacon.
3. Shape into 1" balls using an ice cream scoop.
(to make clean up eaiser place foil under work area)
5. Heat oil in Fry Daddy to 375 degrees
Fry potato balls in small batches until golden brown,
If you need to turn make sure the crust is crispy and brown.
6. Remove with a slotted spoon and drain on paper towels.
Don't they look like Hush Puppies?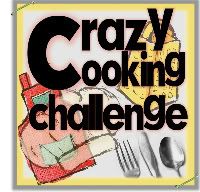 We knew at once
Blissfully Delicious
was a girl after our own hearts when she
quoted Virginia Woolf ~
"One cannot think well, love well, sleep well, if one has not dined well."
•